Rolfing for Posture Correction
Reduce the aches and pains in the body that arise from basic imbalances in posture and alignment.
What is Rolfing?
Rolfing is a process-based approach typically involving therapeutic soft tissue manipulation and awareness movement therapy techniques that help to improve joint movement, release holding patterns in muscles causing chronic stress and pain, and achieve a better posture and sense of balance within your body and gravity.
The approach is based on the theory that the body is a seamless network of tissues, instead of being made up of separate parts, and works through all the layers of your body to reorganise connective tissues and realign the body structure.
It is suitable for anyone looking to recover from chronic pain or past injuries, with the goal of improving the overall physical function, performance and efficiency of movement. It is well-known for correcting a faulty posture with studies showing effectiveness in the treatment of lordosis or curvature of the spine. Athletes may also benefit from the treatment's ability to promote muscular efficiency.
Better posture with less effort

Reduction of chronic pain and tension in your body

Resolution of symptoms from old injuries

Improved joint movements

Balancing out your weak and tight muscles

Greater balance and resilience, including mental and physical resilience
Difference Between Rolfing and Sports Massage
Rolfing
Based on the theory that the body is a seamless network of tissues, instead of being made up of separate parts.

Works through all the layers of your body to reorganise connective tissues and realign the body structure

Aims for a longer term and overall improvement in your body's alignment and functioning

Suitable for anyone looking to recover from chronic pain or past injuries, with the goal of improving the overall physical function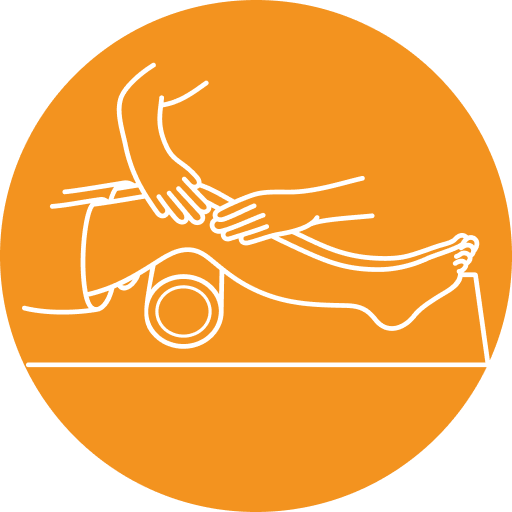 Sports Massage
Purpose of massage therapy is relaxation, accelerated muscle recovery and release of the tension around muscles that are stressed or overused

Designed for everyday athletes and gym warriors as well as professional athletes

Combines the relaxation of a traditional Swedish massage with deep tissue techniques
Questions You May Have About Rolfing