What is knee pain? 
When it comes to pain and injuries, you can broadly categorise them into two kinds: acute and chronic, with physiotherapy handling more of the acute category.  Acute pain is sharp – it typically comes on suddenly and caused by something specific like a recent injury or surgery. Chronic pain, however, can be described as a dull, constant, episodic or reoccurring sort of pain and usually lasts longer than six months, continuing even after the injury or illness that caused it has healed.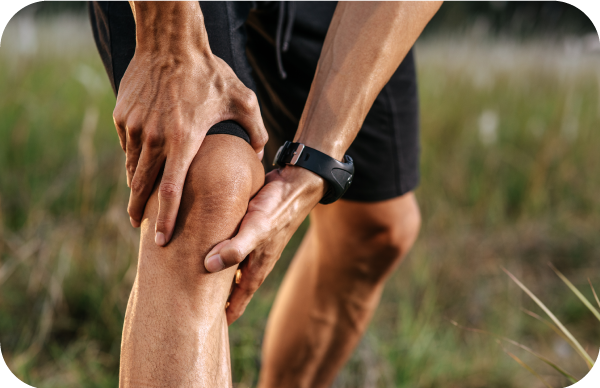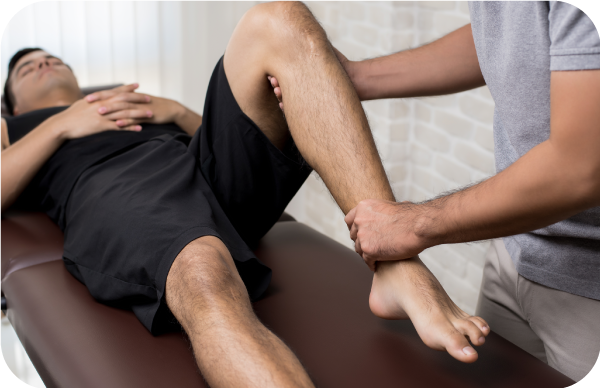 At Core Fitness, depending on the severity of the injury (e.g. grade of tear) or post surgery inflammation, our physiotherapists will first seek to stabilise the knee and reduce the immediate pain and swelling through different clinical treatments such as stabilising methods, ultrasound therapy, electrotherapy and ice/heat application.
For stabler cases, they can also employ other methods like manual therapy, assisted stretches, soft tissue manipulation or even prescribe mobility exercises aimed at helping the injured area to heal more quickly. Our physiotherapists can also prescribe specific injury-related strengthening exercises to help further rehabilitate and stabilise the muscles around the injury site.
Chronic knee pain falls under one of those issues with many possible causal factors: injuries, postural issues, improper weight bearing, inefficient movement patterns and so on and is largely felt during the weight loading that occurs during daily functional movements. You may also experience swelling, redness and stiffness in that region even if there's no other obvious injury to the eye.
In short, at Core Fitness, we will help you find the underlying cause(s), reduce any immediate pain and inflammation and based on your goals and our tailored holistic treatment plan, we will be able to place focus on pre-rehabilitative or rehabilitative treatments, on strengthening the knee joint, and ultimately on bringing you back to your full functional status.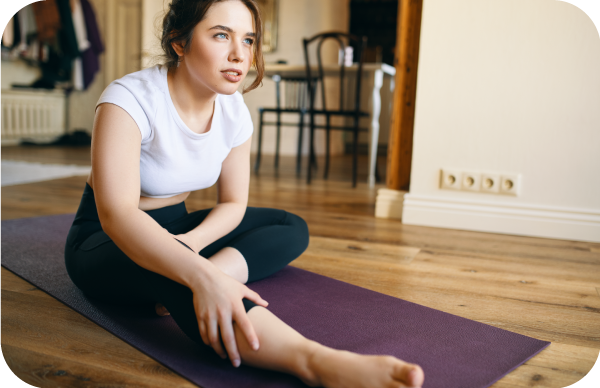 Ready to Make a Booking?
Click on the button below to start your journey towards moving freely without pain.
Request for Appointment Form